Peel Street Church of Christ was established in 1869.

Throughout its history, there have been many faithful people serving God here who have created the legacy that we enjoy today. Our buildings and many other things have changed, but our purpose to connect people with the life-changing message of Jesus Christ is unchanged. The Church is dedicated to Evangelism or sharing the Good News about Jesus.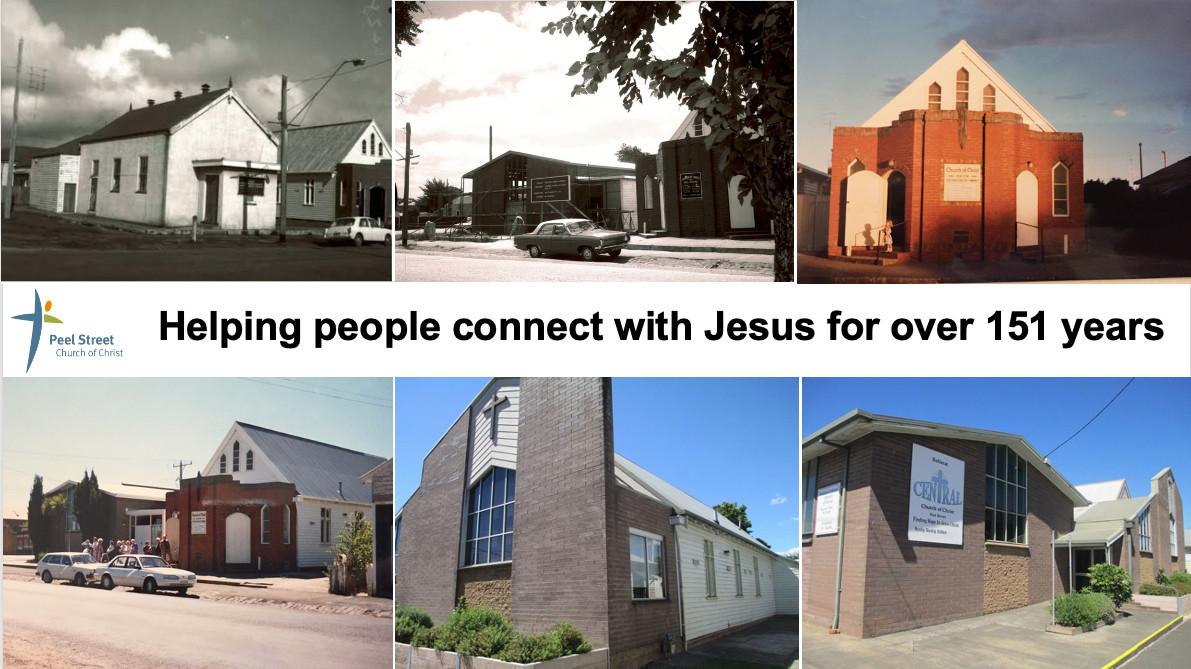 If you would like to know more about the history of the church, please contact the Church Office.